If you live in or near Fort Mill, SC, and have a pet, you can bring them to us at Fort Mill Animal Hospital for many kinds of veterinary services for a number of conditions. We can do a variety of things for your beloved companions, including treating them for: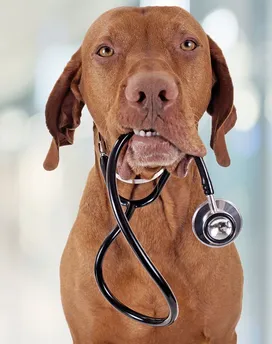 Lack of Appetite
Has your pet, which usually eats like a monster, sniff at his dish and then walk away? That can be a sign of a variety of conditions. We'll help get to the bottom of the issue and help your pet get his love for food again.
Excessive Itching
Is your pet scratching more than often? He could be doing that for a number of reasons. You don't want him doing to the point of bleeding so have a veterinary professional look at him and provide treatment.
Vomiting or Diarrhea
Neither of these are good signs if they are consistent. If your pet is doing this a lot, then he could easily become dehydrated in no time. He could have ingested something that he shouldn't have, and he might need certain types of veterinary treatment, which we offer.
Tired All the Time
There are sometimes during the hot summer days when both you and your pet just don't feel like moving but if your pet is tired and lethargic, it can be an indicator of something. You know your faithful companion best and if this is new, talk to a vet.
Changed Behavior
Has your formerly happy pet become moody or withdrawn? This can be a sign that something is bothering him. Don't be afraid to consult a professional when this happens. We can figure out why your companion isn't himself anymore and help him get back to where he was before.
Get Pet Vaccines and Veterinary Care from a Veterinarian
At Fort Mill Animal Hospital, we are ready for many kinds of situations and offer many kinds of services, including pet vaccines. If you live in Fort Mill, SC, contact us for an appointment. Call us at (803) 547-2014 for more information.