Welcome to Fort Mill Animal Hospital
At Fort Mill Animal Hospital in Fort Mill, SC, we provide various services and treatments to keep your pet happy and healthy. Whether your pet needs a routine exam, vaccinations, or surgery, our team can help. Prior to visiting us, we invite you to keep reading to learn more about our service and what you can expect during your first appointment!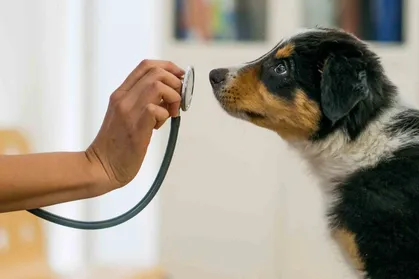 How Our Team Can Help
Our hospital welcomes pets who need routine medical, surgical, and dental care. If your pet is having an acute issue or is showing signs of distress, be sure to contact us right away so we can see your pet as soon as possible. Not only that, but if you've recently adopted a cat or a dog and you aren't sure of its medical history, our vets can also perform an examination and provide care. No matter what your pet's health history consists of, we'll work closely with you to ensure they are healthy and living an active life.
What to Expect During Your Visit
We understand that visiting our vets can be stressful for you and your pet. Our team helps ensure that you and your furry friend are both comfortable while you are here. We make our clinic kid-friendly and calm, so your pet can relax and look forward to seeing our veterinarians for every visit. Whether your pet needs a cleaning or a surgical procedure, it's our goal to make every trip to the vet a positive experience.
Contact us for an Appointment Today
Whether your pet needs a wellness exam or you are considering microchipping, let our team at Fort Mill Animal Hospital in Fort Mill, SC, help. To learn more about our wide range of services or to schedule your appointment, contact our office at (803) 547-2014 today. Our team is dedicated to treating any conditions and keeping your pet safe, happy, and healthy. When you need a veterinarian near me, we look forward to assisting you!